PINEAL EYE
Opening: Saturday, 18 March 2017, 7 pm
Exhibition: 18 March – 8 April 2017
EXP12, Greifswalder Straße 217, 10405 Berlin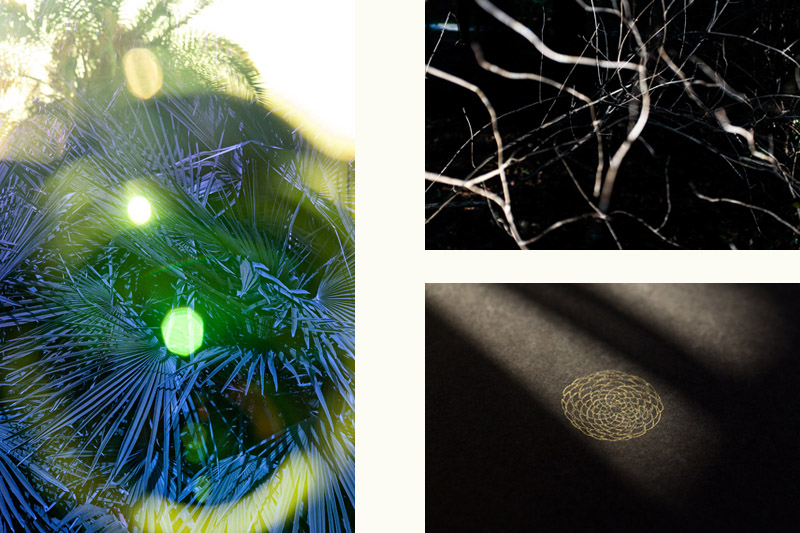 exp12 is pleased to exhibit two series by Diane Vincent, both of which approach the themes of nature and contemplation. Vincent's playfully titled projects i join the crystal-eyed turtle's hand and within the pinecone, i take rest invite the viewer to explore further realities beyond our usual perception.
The exhibition title refers directly to the pineal gland, a small pinecone-shaped endocrine gland in the brain, which produces the hormone melatonin and modulates sleep patterns and other seasonal cycles. From the point of view of biological evolution, the pineal gland is linked to a light-sensing organ, known as the parietal eye, which is also called the pineal eye. The exhibition seeks to create a space in which to tap into this third eye, to experience our inner existence.
i join the crystal-eyed turtle's hand plays with our imagination. Following an age-old wise creature, we bath in iridescent, fictive landscapes. Multiple layers overlap each other, interweaving in a radiant sound carpet. Vincent's most recent series within the pinecone, i take rest takes us back to native nature. The tranquil and pensive images evolved from her weekly wanderings at dawn, serving as a connection to introspection.